Venetian Blinds

Offering excellent control over privacy, lighting, view, and ventilation, Veneta's collection of
premium venetian blinds provide unbeatable value for money. Our venetian blinds are easy to install and highly customisable; making them well suited for all rooms in your home. We offer an extensive variety of options, including timber, PVC (timber look), and aluminium. This way, you can be sure to find a set of blinds which complement the aesthetic quality of your space. When choosing your new window treatments, don't settle for less. Choose Veneta, and buy venetian blinds online today.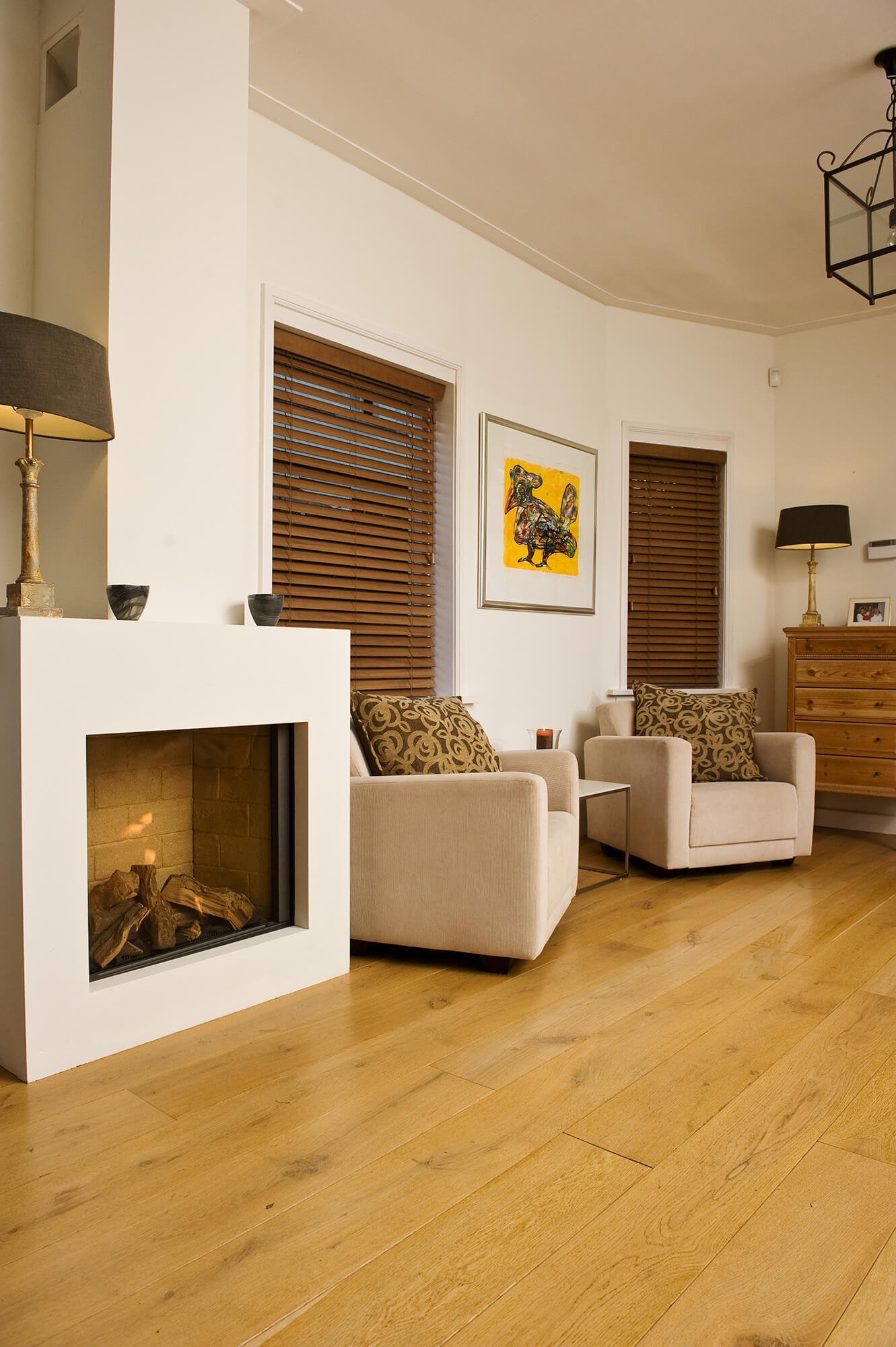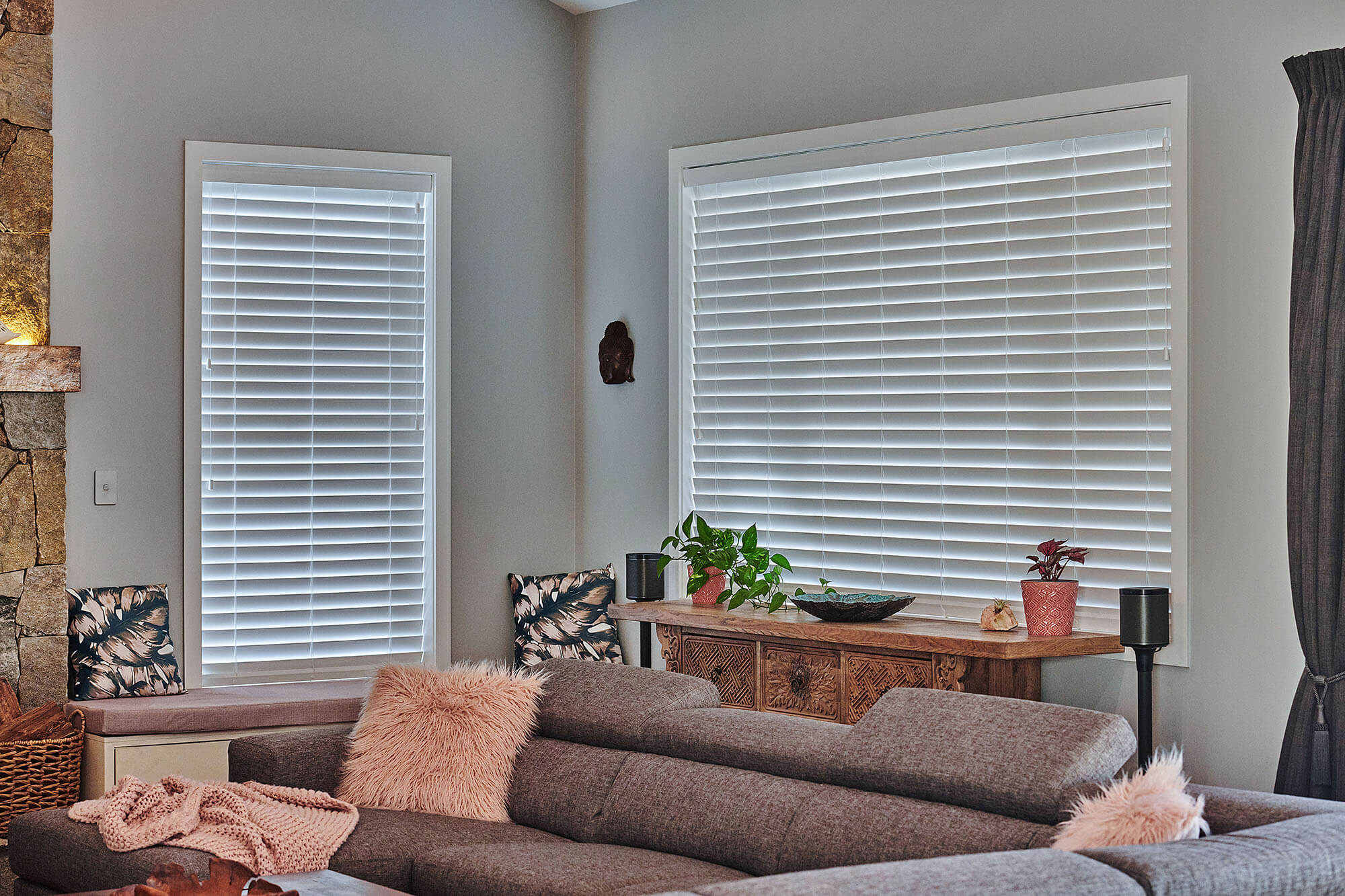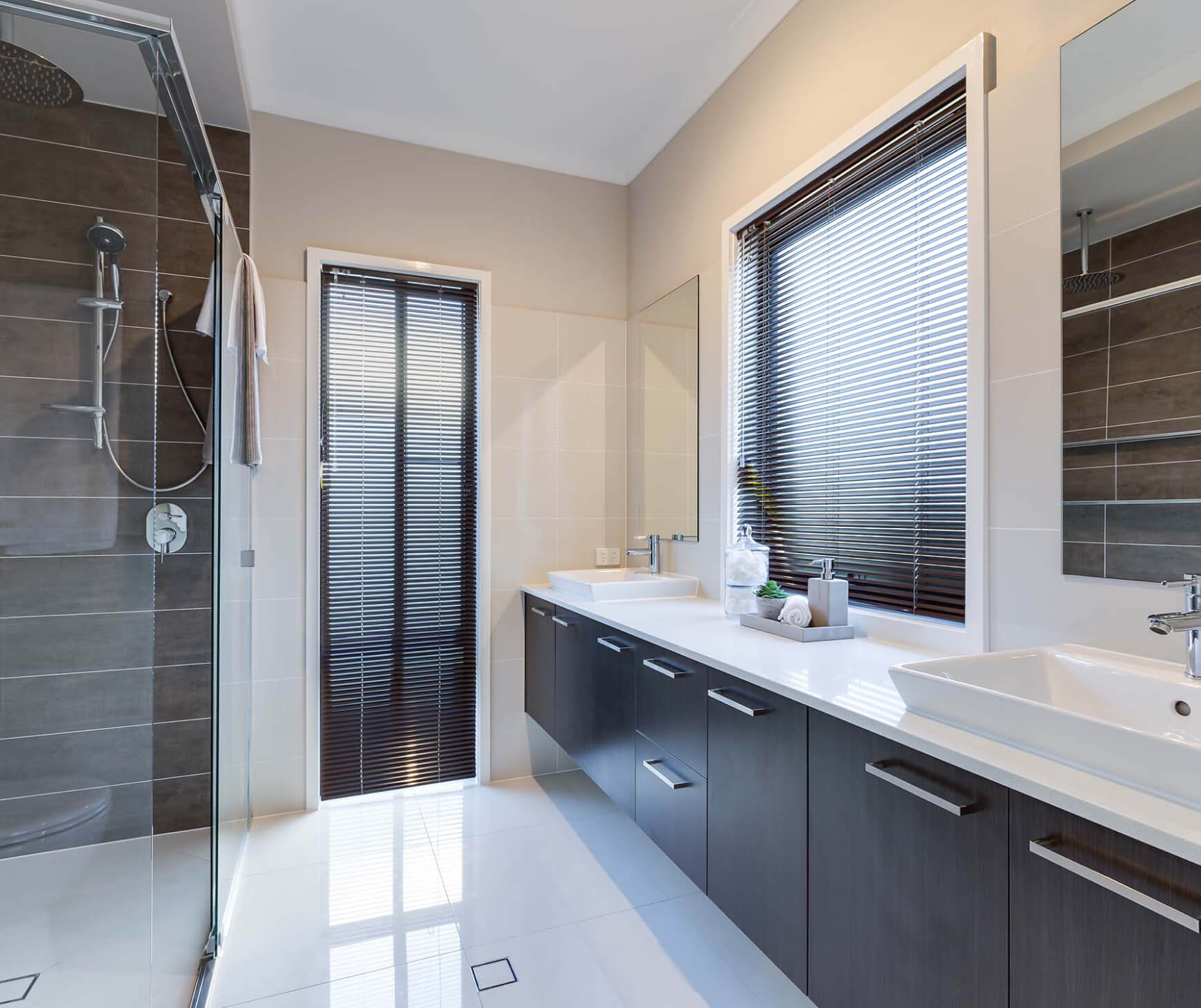 Industry Leader On Venetian Blinds

Our years of experience with creating customised venetian shutters is clearly reflected throughout our collection of premium blinds. We're constantly making innovations to our designs by offering exciting new features and styles. If you're looking to transform your home with a modern look, you can be certain that Veneta will provide you with custom made venetian blinds that won't disappoint.

Premium Venetian Blinds Online

No need to spend time visiting a physical retailer. We conveniently offer a hassle-free buying process for made to measure venetian blinds. Here at Veneta, it's never been easier to bring the blinds of your dreams to life. Our entire collection is available to shop on our website, and once you've ordered your venetian blinds online, we swiftly deliver your package directly from the factory. This significantly lowers costs by removing the need for expensive showrooms and middlemen. We believe that a great online shopping experience and an even greater customer support team, makes our custom made venetian blinds stand out amongst the rest.

Some Ideas & Inspiration
Explore some commonly asked questions and find inspiration for your home window furnishings. Veneta products offer full customization options for you so you can design it exactly how you would like it to be, the choice is yours.
If you would like some help or ideas with a tricky window, our product
specialists are available by phone or video consultation to assist you and
provide some inspirational options for your home.
Custom Venetian Blinds To Last A Lifetime

At Veneta, we offer Australian made window coverings that are guaranteed to last a lifetime. Regardless of whether you're looking to spruce up your windows or doorways, we're committed to delivering custom venetian blinds that suit your needs.

You'll find that there are a number of options to consider when customising your order. Take control over the visual element by choosing colours and materials that match your room's aesthetic. After a classic style? Try a flat tone with either black or white shades. We also offer a number of additional vibrant colours to choose from. Check out our Colour Samples to browse more design options.

Additionally, you have the freedom to choose between different features to be added with your order. This includes customising your shutters with either a wand or cord-based lift and tilt mechanism. Additionally, we also provide cordless options. These make for a great addition to spaces which are regularly occupied by younger children.

With such an extensive selection of features and styles to choose from, you'll have no problem finding the perfect option for your home. By offering highly personalised blinds and shutters, we're confident that we offer the best venetian window treatments Australia has on the market today.
Premium Quality Blinds & Shutters
Shop safe online like never before in the window coverings industry with
Veneta. We know our premium quality and we back that up with our 100% Satisfaction
Guarantee.
Saving You Money With Our Easy DIY Measure & Install Approach

Our online approach can save you up to 70% on custom venetian blinds! As the industry leader in Australian blinds, we are the more affordable choice compared to other in-home visit, measure and install business models. With Veneta, our DIY approach saves you from paying exorbitant prices on measurement and installation services. Not only do we provide premium quality and savings, our unique, custom and DIY service grants you full control during the design phase. In the comfort of your own home, you'll be able to choose styles and colours to match the room, and customise your blinds to meet your specific needs. Worried about making a measuring mistake? As part of our 100% Satisfaction Guarantee, shop safe as we provide a Measure Insurance Guarantee for every order.
100% Satisfaction Guarantee For All Venetian Blinds

What sets us apart? Our 100% Satisfaction Guarantee is industry leading, and not offered anywhere other than Veneta. Unlike other providers, this includes a free and comprehensive video or phone consultation that guides you through the easy measurement process, unbeatable 8 year warranty, and much more.
Have any questions?
We're here to guide you to our products
There are a multitude of benefits you could enjoy when opting to deck out your space with venetian blinds, in favour of other alternatives. They notably tend to be a lot more affordable when compared to other options, but don't compromise on quality. Venetians strike the perfect balance between style and functionality.

Regardless of your stylistic preferences, you'll find that these blinds generally offer a sophisticated aesthetic quality. Their pragmatic designs also offer homeowners greater levels of freedom, allowing you to pick out your desired colours, materials, and additional features. Furthermore, their louvres intrinsically allow you to choose how much light enters the room. This is because their slats can be effortlessly adjusted to your liking.
Venetian shutters are especially popular due to their ability to release heat when temperatures are high. This is particularly useful in countries with warmer climates. Inversely, their louvres are not very effective at trapping heat, which is something you must keep in mind during the chillier months of the year.
Installing your new window treatments has never been easier with the help of Veneta. This is because our made to measure venetian shutters are designed to fit perfectly within your desired space. All of our blinds come with comprehensive instructions that will allow you to complete your installations without a hitch.

Here's a quick rundown of all the steps:

Fix installation brackets
Install blinds
Attach wand / cord
Hold down brackets
Install child safety cleat
Venetian blinds allow users to raise, lower, and tilt the orientation of the slats in order to let the perfect amount of light seep through. There is a "tilt cord" that exclusively controls the angle of the slats. Additionally, you should find a standard cord that lowers and raises the height of the slats. Pull the cord towards the centre of your blinds in order to raise the slats. To lower the slats, the same initial action is required. Whilst holding the tension, feed the cord back into the mechanism, and watch the slats gently decline.

At Veneta, we also offer cordless options. These are intuitive to operate. Simply rest your hands below the lowest blind, and raise them in order to lift your blinds. To lower the venetians, simply grip the lowest blind, and gently pull downwards. You'll find that the rest of the blinds will be brought down in tandem.

One of the best benefits of venetian shutters is that they are fairly low maintenance. To clean them, simply use a duster to brush detritus off the slats of your shutters. It's that easy!
Maintaining windows may sometimes require you to temporarily take down your venetian blinds. This makes the cleaning of glass, painting frames, and fixing window hardware so much easier. At Veneta, our collection of window treatments are easily removed with a flat head screwdriver. A detailed description of how to remove Veneta's venetian shutters is included in our instructions.