Roman Blinds

Characterised by their elegant appearance and ability to efficiently block out light, roman blinds are one of the most popular choices for window treatments in the market. At Veneta, we offer highly customisable roman shades, which you can personalise to feature your desired functionality and cosmetic qualities. Our collection of custom roman blinds are available in a wide range of colours, so you can easily find a set that complements your existing decor. Design and order roman blinds online via our website today.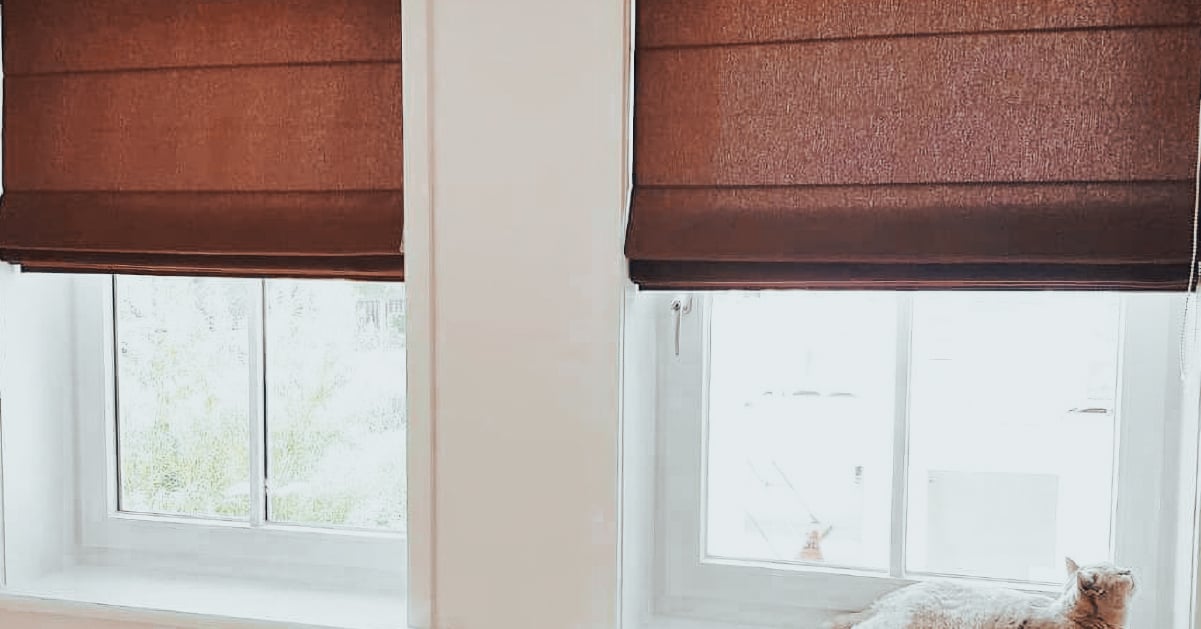 Industry Leader On Roman Shades

Our decades worth of industry experience is reflected through the quality of our roman shades. At Veneta, we've always been at the forefront of innovation. As such, our full collection of window coverings are regularly updated to feature additional customisation options, which allows for greater freedom when personalising your order.

As an industry leader, our roman blinds are exclusively manufactured using only the highest quality of materials. If you're looking to add layers of practicality and style to your space, you can be certain that Veneta will provide premium blinds that won't disappoint. With our bespoke design services, it's never been easier to bring the roman blinds of your dreams to life.
Roman Blinds Online

If you're searching for premium roman blinds then you've come to the right place. There's no need to visit a physical retailer! At Veneta, we offer a hassle-free shopping experience when ordering roman blinds online. Our intuitive website allows you to personalise your order from the comfort of your own home. This way, you can be certain that your window coverings will arrive manufactured according to your exact specifications.

Additionally, your roman shades are produced and dispatched directly from the factory. This online approach doesn't require expensive showrooms or unnecessary middlemen, which allows us to pass savings on to you. We believe that a great online shopping experience and an even greater customer support team, makes our window treatments stand out amongst the rest.
Some Ideas & Inspiration
Explore some commonly asked questions and find inspiration for your home window furnishings. Veneta products offer full customization options for you so you can design it exactly how you would like it to be, the choice is yours.
If you would like some help or ideas with a tricky window, our product
specialists are available by phone or video consultation to assist you and
provide some inspirational options for your home.
Premium Custom Roman Shades To Last A Lifetime

At Veneta, our collection of made to measure roman blinds come in a wide range of colours, from black, to white, and just about every shade in between. With 40+ colours available, you'll be sure to find a style that ticks all of your boxes. For a more comprehensive look at our options, please see our Colour Samples page.

Not only do you have control over the cosmetic qualities of your custom roman shades, but you can also choose your desired functionality options too. This includes choosing your preferred drive control, with chained and chainless variations. Furthermore, you can choose your preferred frame fitting, sizing, and more.

Our roman shades are available in both blockout and light filtering lining options, making them ideal for any room in your home. So whether you're looking to refurbish your bedroom, living room, or even kitchen, our interactive website will allow you to create custom roman shades appropriate for just about any space.
Premium Quality Blinds & Shutters
Shop safe online like never before in the window coverings industry with
Veneta. We know our premium quality and we back that up with our 100% Satisfaction Guarantee included on your order.
Saving You Money With Our Easy DIY Measure & Install Approach 

One of the benefits of ordering roman blinds online with us is that we swiftly deliver your blinds directly from the factory. Our online approach can save you up to 70% on custom roman blinds! As the industry leader in Australian blinds, we are the more affordable choice compared to other in-home visit, measure and install business models. With Veneta, our DIY approach saves you from paying exorbitant prices on measurement and installation services. Not only do we provide premium quality and savings, our unique, custom and DIY service grants you full control during the design phase. In the comfort of your own home, you'll be able to choose styles and colours to match the room, and customize your blinds to meet your specific needs. Worried about making a measuring mistake? As part of our 100% Satisfaction Guarantee shop safe as we provide you Measure Insurance for your order.
100% Satisfaction Guarantee For All Roman Blinds

What sets us apart? Our 100% Satisfaction Guarantee is industry leading, and not offered anywhere other than Veneta. Unlike other providers, this includes a free and comprehensive video or phone consultation that guides you through the easy measurement process, unbeatable 8 year warranty, and much more.
Have any questions?
We're here to guide you to our products
Their ability to block out light is dependent on the type of material you choose when designing your order. We offer roman blinds available in blockout and light filter lining options. Blockout fabrics are more effective at restricting exterior lighting from entering your space.
This is helpful in rooms where you may wish to have greater control over lighting, such as the bedroom. Our light filter options are made from a more transparent material, which still allows for some exterior lighting to enter the room, when completely lowered. This is a great choice for rooms that generally benefit from greater illumination, such as the living room.
There are plenty of considerations to keep in mind when choosing your roman shades. Being that our entire collection of blinds and shutters are made to measure, sizing is one of the most important aspects to keep in mind when designing your order.

There are also a number of tweaks you can make to tailor the functionality of your shades to your preferences. For example, you can opt for a chainless or chained mechanism to operate your blinds. Chainless options are particularly useful for spaces that are regularly occupied by younger children. Additionally, you can choose from a range of styles that best complements your space. Make sure to be mindful of these factors while designing and ordering your roman blinds online.
Although you may be tempted to include roman blinds in your kitchen space, you might want to consider a substitute. This is because the fabric used in these blinds typically do not respond well to moisture, which makes them a little more difficult to clean and maintain when compared to alternative window treatments. As such, it can be an issue in a kitchen, where you are regularly preparing food. A great alternative which is best suited to damp environments would be our PVC Venetian Blinds.
The maximum width of your roman blinds is dependent on the functionality options you choose to include during the design phase. Our chained variation can reach 3048mm in width, whereas our cordless options can reach 2438mm in width.
How you go about mounting your roman shades varies upon the type of frame you choose when designing your order. At Veneta, we offer two different types of frames for our blinds and shutters. There's our Reveal Fit, which sits in the reveal of your window; this refers to the section of your frame adjacent to the window. In this instance, you will need to mount your roman blinds to a bracket that has been installed to your window's reveal.

Our Face Fit frames are generally installed on the architrave of your window (the open face of your window frame). These frames are typically used when the reveal of your window lacks sufficient depth to mount your blinds. In this instance, you would mount your roman shades to a bracket installed on your window's architrave. If you're looking for further instructions, please see our Installation Guides for more comprehensive tips pertaining to your specific order.
Roman blinds are a popular window treatment option due to their striking aesthetic qualities, though they have a reputation for being tricky to clean. With these simple tips however, you'll have few difficulties maintaining your custom made roman blinds.

First, it's important to vacuum regularly to remove dust and dirt. You can use the upholstery attachment on your vacuum cleaner or a soft-bristled brush. If your roman blinds become stained, it is advisable to remove the stain as soon as possible to avoid permanent damage. Using household stain removers should remedy the situation. For tough stains, you can also bring your roman blinds to a dry cleaning service.